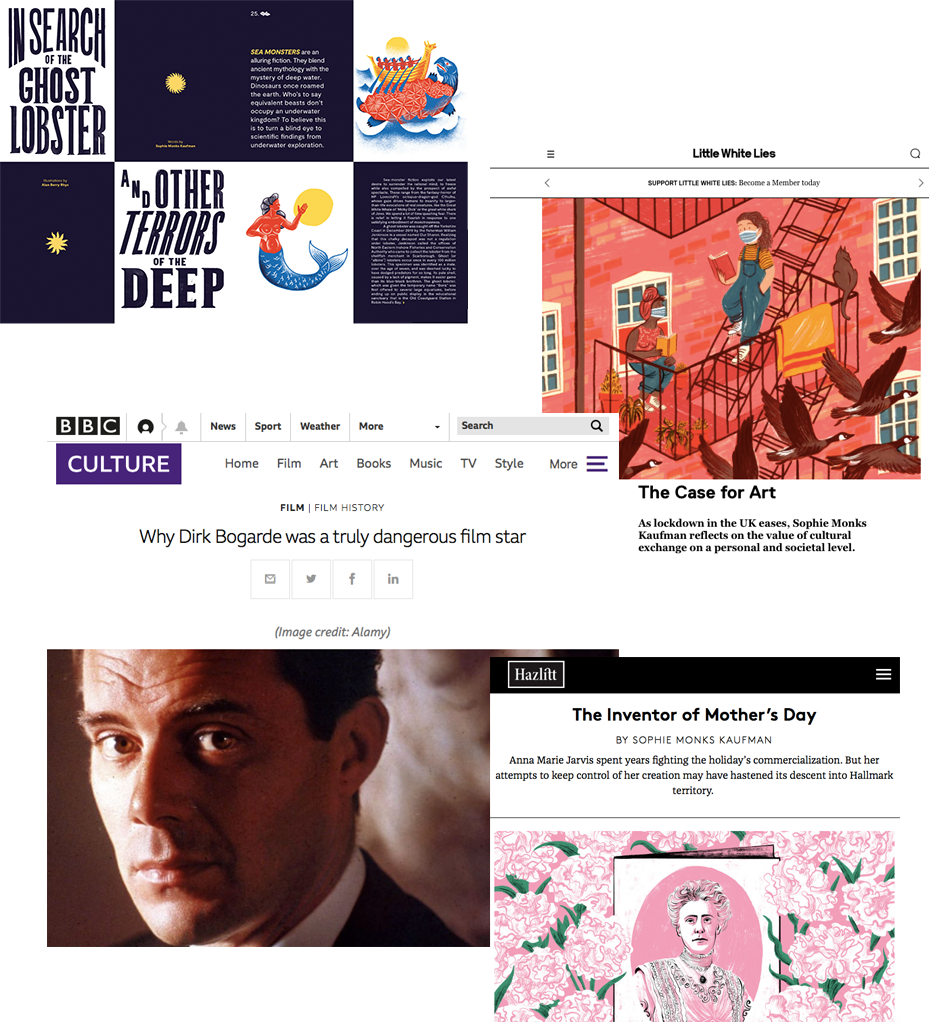 Sophie Monks Kaufman is a writer and creative based in London who has worked as a culture journalist for a decade.
She specialises in film reviews, celebrity profiles and investigative features, having spent three years cutting those teeth as staff writer for independent film magazine, Little White Lies. She is not afraid to use her own emotional depths as a way into profound subjects that affect all sensitive people, delving into what it means to witness real death for Sight & Sound, turning grief inside out for Hazlitt, and the value of art in a crisis for Little White Lies.
Equally she can invisibilise herself, as the job requires, for well-researched profiles of dead movie stars or informative brochure copy.
She is open to exploring new terrain with the right clients and has worked with the condiments brand Sir Kensington's to profile female butchers, spin a mystical tale of a rare ghost lobster and investigate conscious capitalism.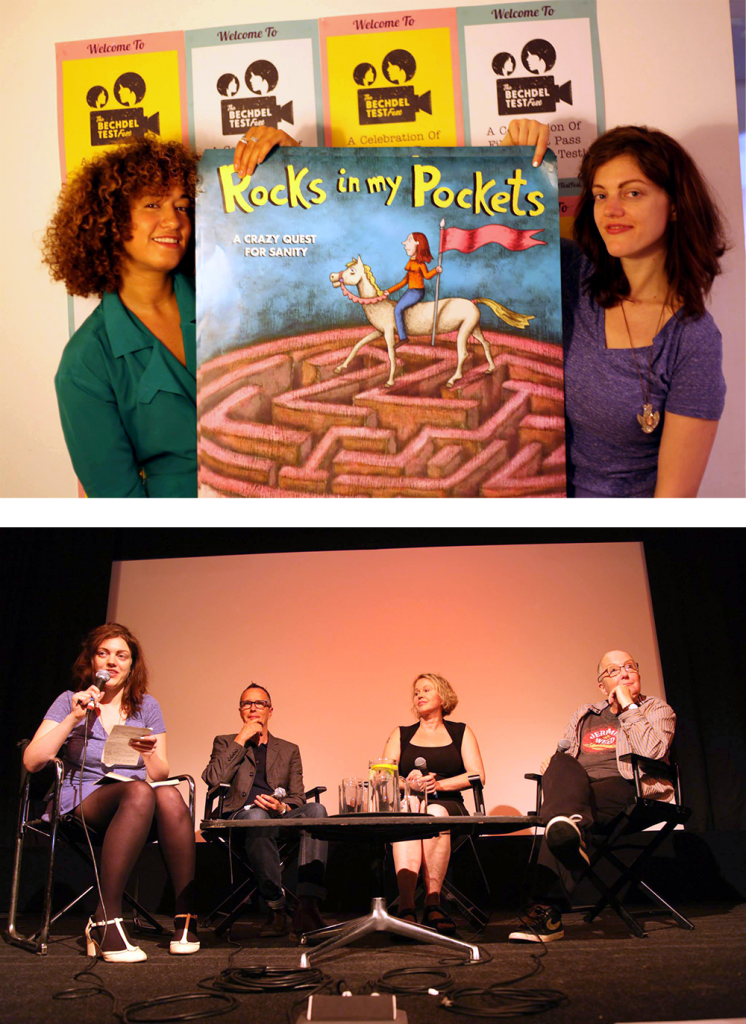 Sophie has a special interest in providing solace for people with mental health struggles. There is catharsis to reading a piece that makes sense of a maddeningly complex state of affairs. It gives life a stillness, fleetingly, before it all starts up again. This is the stillness she wants to give readers with her work, while also advocating for artworks that provide that state in their own way.
Sophie wants to promote understanding and combat stigma around mental illnesses of all descriptions. She has written about her decade-long struggle with bulimia here, and in 2016 co-hosted a podcast on the same subject, Spill Your Guts. She covered Freddie Flintoff's BBC documentary, Living With Bulimia with an open letter. In 2015 she teamed up with Bechdel Test Fest to programme a sold-out screening of Signe Baumane's animated feature about a family history of suicide and depression, Rocks in My Pockets, promoted with this appearance on London Live, after which she hosted the post-film panel discussion, 'Can creativity tame mental illness?' In 2018, she went into The Dragon Cafe – a uniquely creative community space – to programme and lead a discussion around themes in Marwencol, a documentary about Mark Hogancamp who created his own tiny town as a way of channelling PTSD. In 2020, Sophie wrote a BFI FAN feature using an expert interviewee to debunk the harmful myths about schizophrenia perpetuated by lazy movie tropes.
---
If anyone wants to work together on creative projects that reduce stigma and increase understanding around eating disorders and other mental illnesses, get in touch!
---